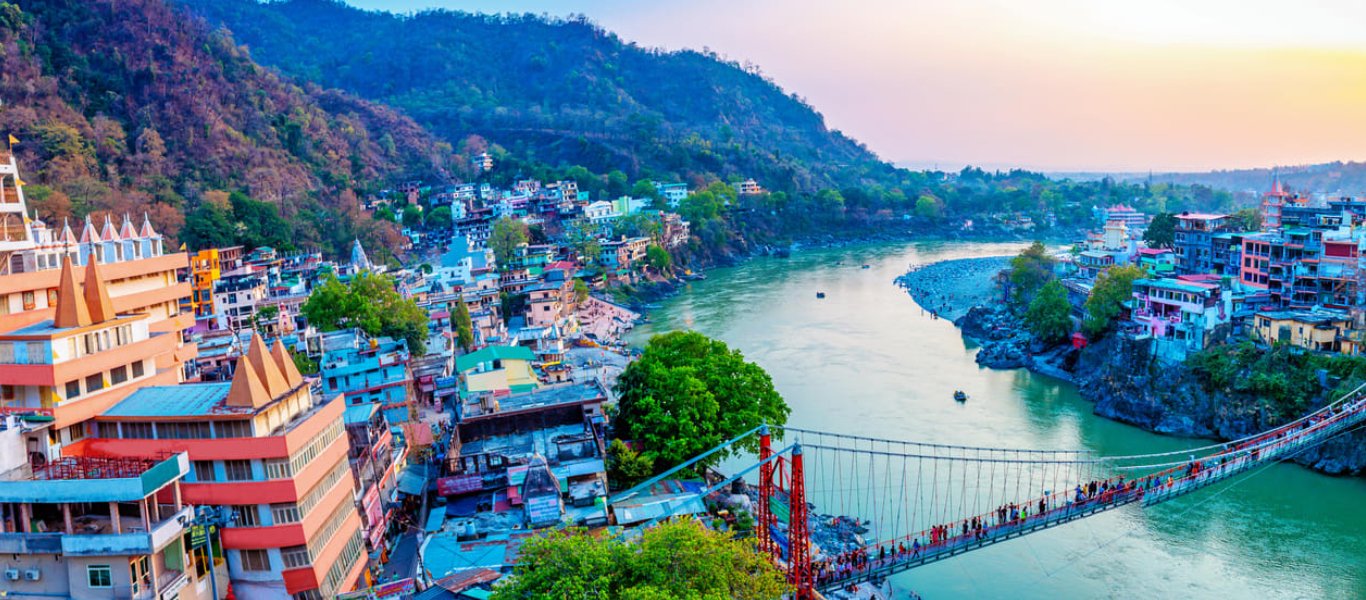 Discover Divine Bliss Char Dham Awaits Your Reverence
Welcome to the divine realm of the Char Dham tour, a spiritual journey of immense significance and profound devotion. Embark on a 3-night/4-day pilgrimage that will take you to the sacred sites of Yamunotri, Gangotri, Kedarnath, and Badrinath. These revered destinations hold a special place in Hindu mythology and are believed to offer blessings, purification, and spiritual upliftment.
Throughout your journey, you will be immersed in a profound spiritual experience, surrounded by awe-inspiring landscapes, ancient traditions, and the blessings of the divine. The Char Dham tour is an opportunity to connect with your inner self, seek blessings, and find solace in the lap of the Himalayas. So, get ready to embark on a journey of devotion, discovery, and divine grace as you explore the sacred Char Dham destinations.
DAY 1
Arrival in Haridwar/Rishikesh
Arrive in Haridwar or Rishikesh, two sacred cities nestled in the foothills of the Himalayas.
Immerse yourself in the spiritual ambiance and visit the famous temples and ghats.
Attend the evening Ganga Aarti, a soul-stirring ceremony held on the banks of the River Ganges.
DAY 2
Yamunotri and Gangotri
Depart early morning for Yamunotri, the source of the holy Yamuna River.
Reach Janki Chatti, the base point for the trek to Yamunotri.
Embark on a trek or hire a pony or palanquin to reach Yamunotri Temple.
Seek blessings at the temple, take a dip in the sacred Yamuna River, and offer prayers.
Afterward, proceed to Gangotri, the origin of the sacred River Ganges.
Visit the Gangotri Temple, dedicated to Goddess Ganga, and experience its divine aura.
DAY 3
Kedarnath
Start your day early and travel to Sonprayag, the starting point of the trek to Kedarnath.
Begin your trek of approximately 16 kilometers or opt for a helicopter ride (subject to availability).
As you reach Kedarnath, visit the revered Kedarnath Temple, one of the holiest shrines in Hinduism.
Take part in the evening Aarti, a spiritual ceremony filled with devotion and divine energy.
Experience the serenity and tranquility of the surroundings and seek blessings from Lord Shiva.
DAY 4
Badrinath and Departure
Leave Kedarnath and proceed towards Badrinath, the abode of Lord Vishnu.
Take a dip in the Tapt Kund, known for its healing properties, and purify your soul.
Visit the Badrinath Temple, one of the most important pilgrimage sites in India.
Explore other attractions like Mana Village, believed to be the last inhabited village before the Tibet border.
Witness the iconic Saraswati River and marvel at the majestic Vasudhara Falls.
Afterward, start your journey back to Haridwar/Rishikesh, where you can catch your train or flight back home.