Nathdwara DayTour
Welcome to Nathdwara, a revered pilgrimage destination located in Rajasthan, India. Embark on a day tour that will take you on a spiritual journey, immersing you in the devotion and artistry that defines this sacred town. Known for its world-famous Shrinathji Temple, Nathdwara is a place of deep religious significance for followers of Lord Krishna. Marvel at the exquisite temple architecture, witness the grandeur of the deity, and experience the soul-stirring devotional rituals. Explore the town's vibrant markets, known for their intricately crafted handicrafts and artwork. This Nathdwara day tour promises an enriching and spiritually uplifting experience as you connect with the divine and witness the devotion that thrives in this holy town.
Shrinathji Temple:
The Shrinathji Temple is the main attraction in Nathdwara and holds immense religious significance for devotees of Lord Krishna. Witness the grandeur of the deity and experience the devotional rituals and aarti (prayer) ceremonies. Admire the intricate artwork and architecture of the temple, which showcases the rich heritage and devotion of the Vaishnavite sect.
---
Dwarkadheesh Temple:
Located adjacent to the Shrinathji Temple, the Dwarkadheesh Temple is another important temple in Nathdwara. Dedicated to Lord Krishna, it is known for its architectural beauty and spiritual ambiance. Pay your respects to the deity and soak in the serene atmosphere.
---
Eklingji Temple:
While not in Nathdwara itself, Eklingji Temple is located in nearby Eklingji town, approximately 22 kilometers from Nathdwara. This ancient temple complex is dedicated to Lord Shiva and is known for its intricate carvings and religious significance. Pay a visit to this revered temple and experience the spiritual ambiance.
---
---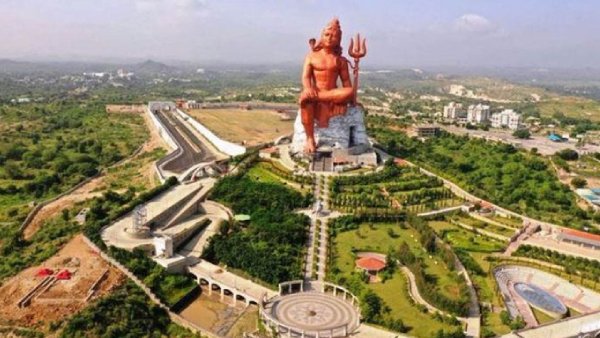 Statue of Belief:
The Statue of Belief or Vishwas Swaroopam is a statue of the Hindu God Shiva constructed at Nathdwara in Rajasthan, India. The statue opened on 29 October 2022. Currently, the Statue of Belief is the tallest statue of Lord Shiva in the World.It is one of the largest Shiva statues in the world and among the five largest statues worldwide. This holy town near Udaipur is now another great reason for pilgrims to visit!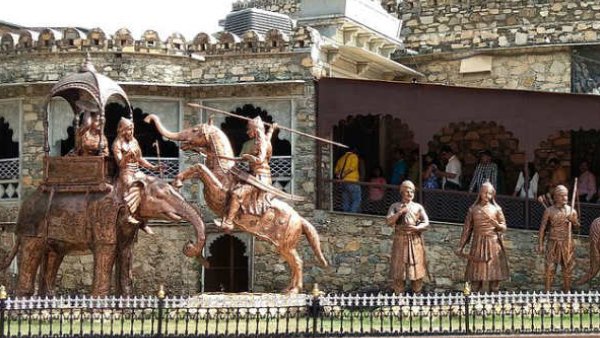 Haldi Ghati
Haldighati is the pride of Rajsamand District. The place is known across the globe for the chivalrous deeds of the great Maharana Pratap. It is 44 kilometers from Udaipur. It is nestled in the middle of the Aravali range. This narrow turmeric coloured mountainous region which played a stellar role in defending the honour of Mewar dynasty, is known as Haldighati.
---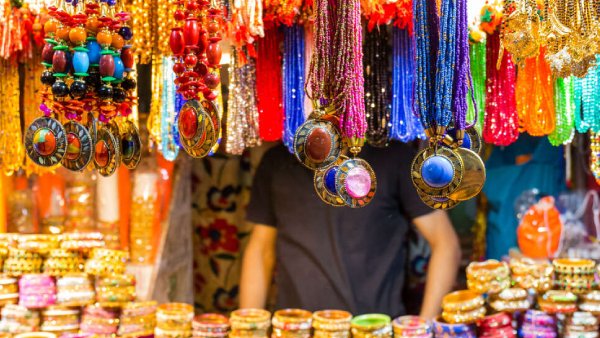 Shopping in Nathdwara
Nathdwara is a small town located in the Aravalli hills of Rajasthan. Shopping is perhaps one of the most looked forward to activity on the go, and you can indulge yourself here. Nathdwara is famous for many goods, the most popular being the beautiful Picchavi paintings. These pictures illustrate Nathji in a various postures, moods and attires, and are fine examples of the fine craftsmanship of this town.
---
---