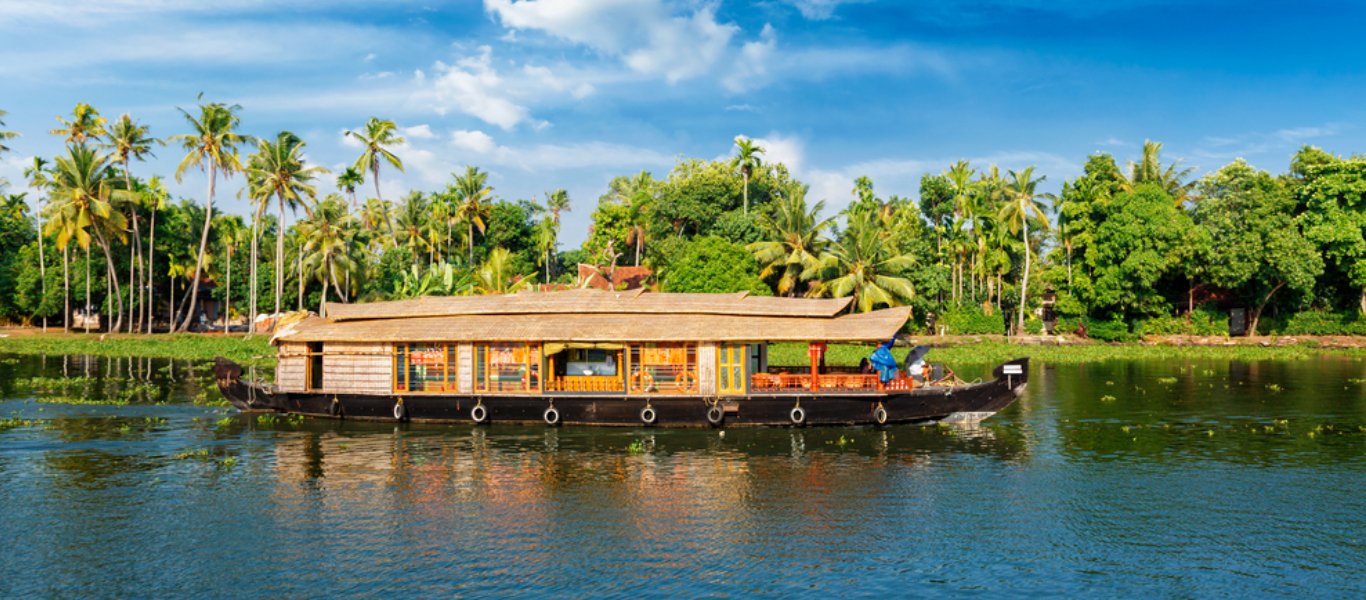 Kerala: Where Nature Embraces Your Soul
Prepare to embark on a captivating journey through the serene landscapes, enchanting backwaters, and picturesque hill stations of Kerala, a paradise nestled in the lap of nature. This meticulously crafted tour will introduce you to the rich cultural heritage, breathtaking natural beauty, and warm hospitality that Kerala is renowned for.
Get ready to immerse yourself in the serene beauty and enchanting charm of Kerala, often referred to as "God's Own Country." This meticulously planned tour will take you on a journey through picturesque backwaters, lush green landscapes, pristine beaches, and captivating hill stations, offering a truly unforgettable experience.
Throughout the tour, you will be accompanied by experienced guides who will share their knowledge and insights into the cultural and natural treasures of Kerala. We have carefully selected comfortable accommodations that reflect the local charm and provide a relaxing retreat after a day of exploration.
DAY 1
Arrival in Kochi - The Queen of the Arabian Sea
Your tour begins with your arrival in Kochi, a city steeped in history and cultural heritage.
Our representative will warmly welcome you and assist you with the hotel transfer.
Spend the rest of the day at leisure, exploring the vibrant streets of Kochi and experiencing its unique blend of colonial and traditional influences.
Overnight stay in Kochi.
DAY 2
Kochi Sightseeing
After breakfast, embark on a sightseeing tour of Kochi.
Explore the iconic Chinese Fishing Nets, a unique fishing technique introduced by Chinese traders.
Visit the historic Fort Kochi area, adorned with charming colonial buildings and the famous St. Francis Church.
Witness the grandeur of the Mattancherry Palace, also known as the Dutch Palace, showcasing exquisite murals and artifacts.
Enjoy a mesmerizing Kathakali dance performance, a traditional form of Kerala art.
Overnight stay in Kochi.
DAY 3
Kochi - Munnar - The Hill Station Paradise
Leave Kochi and journey towards Munnar, a picturesque hill station nestled amidst tea plantations and mist-covered mountains.
Enroute, visit the enchanting Cheeyappara and Valara waterfalls.
Arrive in Munnar and check in to your hotel.
Spend the evening at leisure, soaking in the tranquil beauty of the surroundings.
Overnight stay in Munnar.
DAY 4
Munnar Sightseeing
Embark on a full-day sightseeing tour of Munnar.
Visit the sprawling tea gardens and learn about the process of tea production at a tea plantation.
Explore the Eravikulam National Park, home to the endangered Nilgiri Tahr.
Enjoy breathtaking views from the Mattupetty Dam and visit the enchanting Kundala Lake.
Discover the beauty of Echo Point and Top Station, offering panoramic vistas of the Western Ghats.
Overnight stay in Munnar.
DAY 5
Munnar - Thekkady - Wildlife Adventure
Depart from Munnar and make your way to Thekkady, known for its wildlife sanctuary and spice plantations.
Enjoy a thrilling boat ride on Periyar Lake, where you can spot diverse wildlife, including elephants, deer, and birds.
Visit a spice plantation and learn about the cultivation of various spices.
Immerse yourself in the rich aroma and flavors of Kerala spices.
Overnight stay in Thekkady.
DAY 6
Thekkady - Alleppey - Backwater Bliss
Leave Thekkady and proceed to Alleppey, the gateway to the famous Kerala backwaters.
Embark on a captivating houseboat cruise through the scenic backwaters.
Witness the idyllic countryside, traditional villages, and lush green landscapes.
Enjoy a delicious lunch prepared with local flavors on board.
Overnight stay in the houseboat.
DAY 7
Alleppey - Kumarakom - Lakeside Serenity
Disembark from the houseboat and continue your journey to Kumarakom, a serene backwater village.
Visit the Kumarakom Bird Sanctuary, a haven for bird enthusiasts.
Explore the charming village, interact with the locals, and experience the tranquility of the backwaters.
Overnight stay in Kumarakom.
DAY 8
Departure from Kochi
Bid farewell to the captivating beauty of Kerala as you depart from Kochi.
Take with you cherished memories of the serene backwaters, verdant landscapes, and warm hospitality of Kerala.
Depart with a rejuvenated spirit and a desire to return to this enchanting land.