Udaipur Sightseeing Taxi Service
Udaipur DayTour
A Udaipur day tour offers a glimpse into the enchanting city of Udaipur, also known as the "City of Lakes." Known for its stunning palaces, intricate architecture, and serene lakes, Udaipur is a true gem of Rajasthan.
Welcome to the enchanting city of Udaipur! Nestled amidst the Aravalli hills and adorned with serene lakes, Udaipur is a captivating destination that exudes royal grandeur, rich history, and picturesque landscapes. This tour will take you on a journey to explore the magnificent palaces, serene lakes, and cultural heritage that make Udaipur truly unique.
Immerse yourself in the local arts and crafts scene at Shilpgram, a rural arts and crafts complex, where you can witness traditional artisans at work and appreciate their craftsmanship. As you explore the city, you'll encounter the vibrant markets, offering a treasure trove of colorful textiles, handicrafts, and jewelry. Take a leisurely stroll through the charming streets, experiencing the local flavors and indulging in delicious Rajasthani cuisine.
Udaipur's charm lies not only in its architectural splendor but also in the warmth and hospitality of its people. Throughout your journey, you'll be captivated by the rich culture, regal heritage, and breathtaking landscapes that make Udaipur a true gem of Rajasthan.
Get ready to embark on an unforgettable adventure as you discover the magical allure of Udaipur, where every corner tells a story of royalty, romance, and timeless beauty.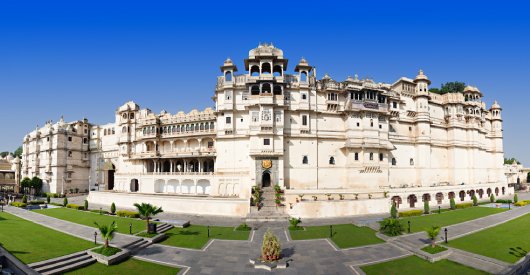 City Palace:
A magnificent palace complex on the banks of Lake Pichola, offering panoramic views of the city and lake. Explore its intricate architecture, royal chambers, courtyards, and museums.
---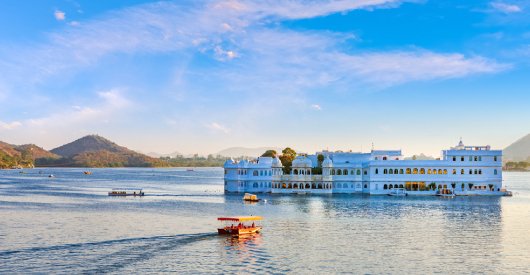 Lake Pichola:
A picturesque lake surrounded by hills, with iconic landmarks like the Lake Palace and Jag Mandir Island. Take a boat ride to enjoy the serene beauty of the lake and its surroundings.
---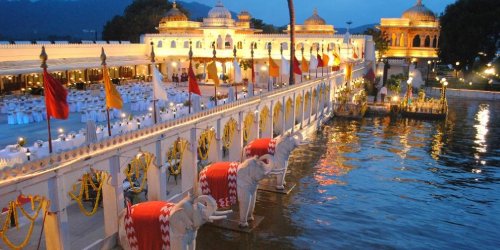 Jag Mandir:
Step ashore at Jag Mandir, an island palace known for its stunning architecture and serene ambiance. Explore the palace complex, stroll through the lush gardens, and enjoy the panoramic views of Lake Pichola.
---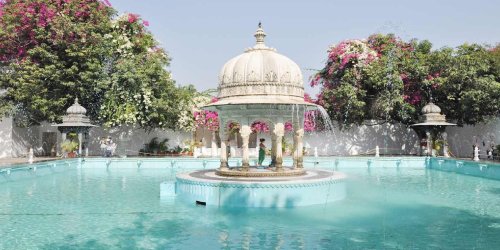 Saheliyon-Ki-Bari:
A peaceful garden adorned with fountains, kiosks, and marble elephants, built for the royal ladies. Relax in the serene ambiance and appreciate the beautiful craftsmanship.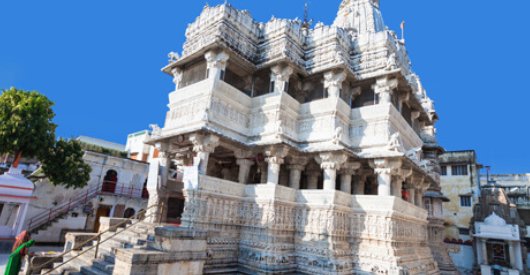 Jagdish Temple:
A famous Hindu temple dedicated to Lord Vishnu, featuring intricate carvings and a serene atmosphere. Pay your respects and admire the architectural beauty of the temple.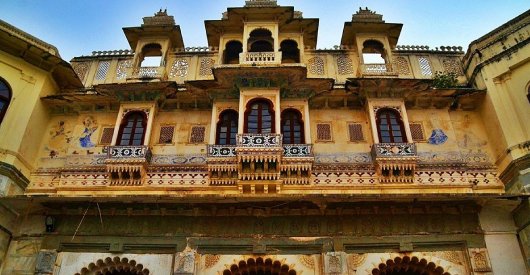 Bagore Ki Haveli:
A historic haveli turned museum, showcasing the rich heritage and cultural traditions of Udaipur. Explore the museum's collection, including royal artifacts, costumes, and puppet shows.
---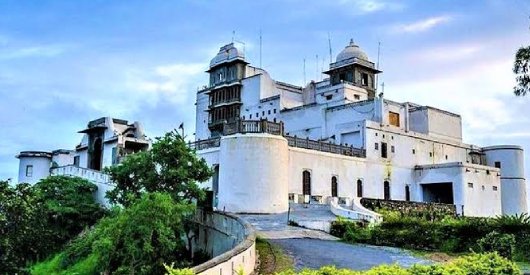 Sajjangarh (Monsoon Palace):
Situated on a hilltop, this palace offers panoramic views of the city, especially during sunset. It was built to observe the monsoon clouds and enjoy the surrounding landscapes.
Gulab Bagh:
A beautiful garden spread over 100 acres, featuring a variety of roses and other flora. Enjoy a leisurely stroll, visit the library, and explore the toy train within the garden.
Vintage Car Museum:
A collection of vintage and classic cars, showcasing the automobile heritage of the Mewar dynasty. Admire these beautifully restored vehicles and learn about their history.
---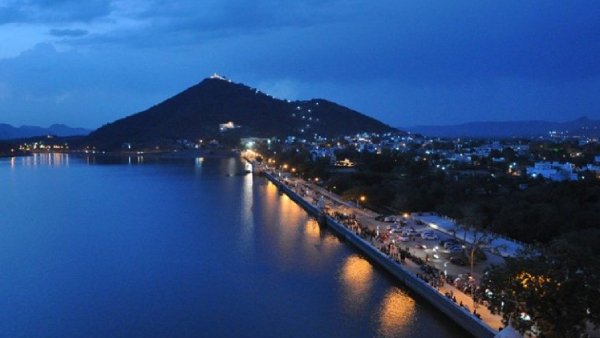 Fateh Sagar Lake
The Fateh Sagar Lake Udaipur is the pride of Rajasthan. Known for its beautiful views, this lake is an artificial lake. Constructed under the right of Maharana in 1960, the lake sprawls over 2.4 km. The blue waters are famous for its boating with gigantic mountains on 3 sides.
---
Ahar Cenotaphs
Ahar Museum, which essentially includes the Ahar Cenotaphs as well as the Ahar Archaeological Museum, is located in Ahar which is about 2km east of Udaipur, Rajasthan. This historical attraction is famous for being the cremation ground of the Maharanas of Mewar and for its beautiful architecture.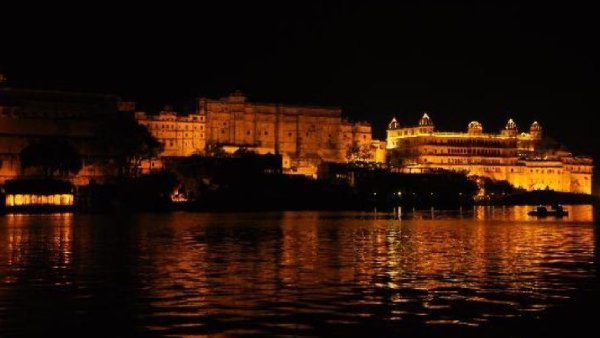 Ambrai Ghat
Ambrai Ghat or Manjhi Ghat and Hanuman Ghat is a main ghat situated near the waterfront of Lake Pichola in Udaipur. It is situated opposite to the Gangaur Ghat, near the Jagdish Chowk area. Ambrai Ghat is a gateway to a delighting experience that passes from the old streets of the area called as 'Old City' in Udaipur.