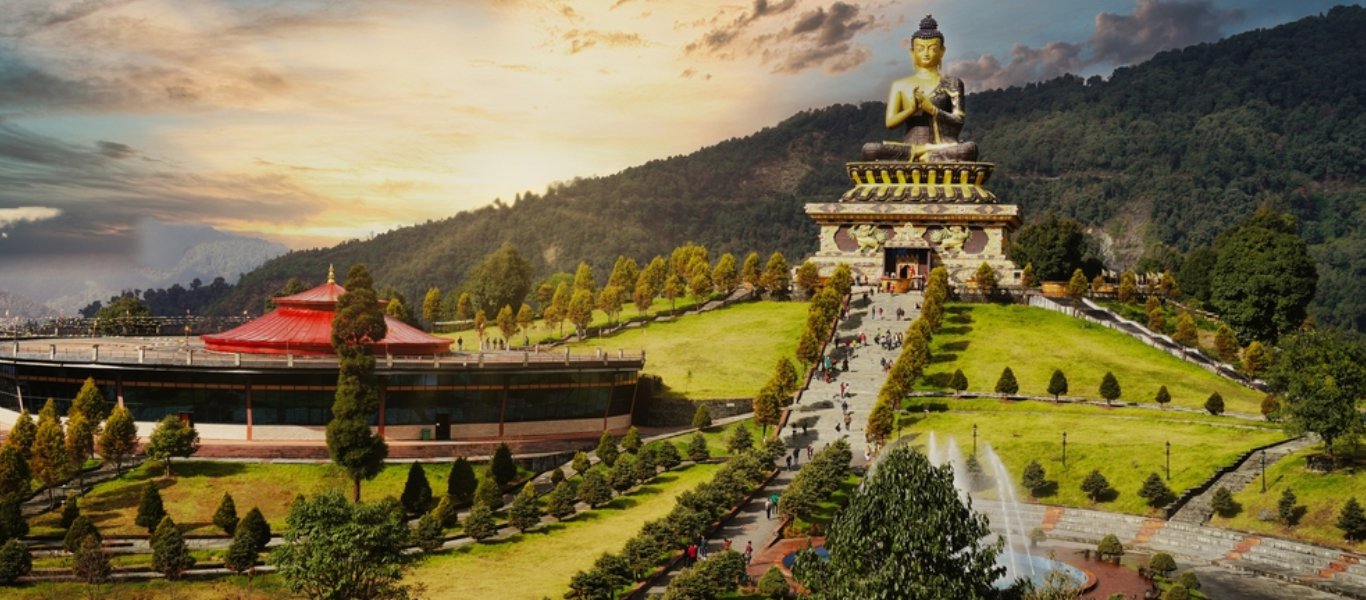 Experience SikkimWhere Mountains Whisper Secrets
Welcome to the enchanting land of Sikkim, where nature's beauty knows no bounds! Nestled in the lap of the Himalayas, Sikkim offers a unique blend of serenity and adventure that will leave you spellbound. Get ready to embark on a journey that will take you through breathtaking landscapes, snow-capped peaks, pristine lakes, and vibrant monasteries.
Whether you seek tranquility or crave thrilling escapades, Sikkim has something for everyone. Immerse yourself in the captivating charm of this hidden gem as you explore its cultural heritage, indulge in local delicacies, and create memories that will last a lifetime. So, pack your bags, leave your worries behind, and get ready to experience the magical allure of Sikkim. Your adventure awaits!
Delve into the vibrant local culture of Sikkim, a fusion of Nepalese, Tibetan, and indigenous traditions. Explore bustling bazaars and witness traditional dances and music performances that showcase the region's rich heritage. Indulge in the mouthwatering flavors of Sikkimese cuisine, blending spices, herbs, and local ingredients that will tantalize your taste buds.
Whether you seek solace in the lap of nature, yearn for thrilling adventures, or wish to immerse yourself in a rich cultural tapestry, Sikkim offers an experience like no other. Let the charm of this magical land captivate your heart and leave you with memories that will be cherished forever. Get ready to embark on an extraordinary journey through Sikkim, where every step reveals a new revelation and every moment is filled with wonder.
DAY 1
Arrival in Gangtok
Arrive at Bagdogra Airport or New Jalpaiguri Railway Station, from where you can hire a taxi or take a pre-arranged transfer to Gangtok, the capital of Sikkim.
Check-in at your hotel and rest for a while to acclimatize to the altitude.
In the afternoon, you can visit the MG Marg, the main shopping and socializing area in Gangtok. Enjoy a leisurely stroll and explore the local markets.
Overnight stay in Gangtok.
DAY 2
Gangtok Sightseeing
After breakfast, head out for a full day of sightseeing in Gangtok.
Visit the famous Rumtek Monastery, one of the largest and most significant monasteries in Sikkim.
Explore the Enchey Monastery, known for its serene surroundings and beautiful architecture.
Visit the Namgyal Institute of Tibetology, a renowned research center for Tibetan language and culture.
Take a cable car ride to the Tashi Viewpoint, which offers panoramic views of the surrounding mountains and valleys.
In the evening, you can explore the local markets and try some local delicacies.
Overnight stay in Gangtok.
DAY 3
Tsomgo Lake and Baba Mandir Excursion
After breakfast, embark on a full-day excursion to Tsomgo Lake and Baba Mandir.
Drive to Tsomgo Lake, a glacial lake located at an altitude of 12,400 feet. Enjoy the breathtaking views of the lake surrounded by snow-capped mountains.
Visit Baba Mandir, a shrine dedicated to Baba Harbhajan Singh, a revered soldier of the Indian Army.
In the evening, return to Gangtok and explore the town at your leisure.
Overnight stay in Gangtok.
DAY 4
Gangtok to Pelling
After breakfast, check out from your hotel in Gangtok and proceed towards Pelling, a picturesque hill station in Sikkim.
En route, visit the famous Ravangla and its attractions like Buddha Park, Tathagata Tsal, and Ralong Monastery.
Continue your journey to Pelling and check in at your hotel.
In the evening, you can take a leisurely walk around the town and enjoy the serene ambiance.
Overnight stay in Pelling.
DAY 5
Pelling Sightseeing and Departure
After breakfast, go for a sightseeing tour of Pelling.
Visit the Pemayangtse Monastery, one of the oldest and most important monasteries in Sikkim.
Explore the Rabdentse Ruins, the former capital of the Kingdom of Sikkim.
Enjoy panoramic views of the Kanchenjunga Range from the popular viewpoint at Singshore Bridge.
Afterward, it's time to bid farewell to Sikkim.
Depart for Bagdogra Airport or New Jalpaiguri Railway Station for your onward journey.